Our project partner
Camp Riley is a summer camp in Indiana for children with physical disabilities. The camp allows children to build confidence and friendships.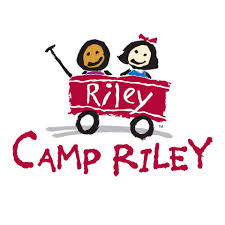 Design
The design was not only cost efficient, but also accessible portable and storable. Its height was ADA compliant, to assure that kids in wheelchair could reach for the sand. Additionally it could be separated into two pieces for efficient storage and had wheels for portability. It was design to provide fun for the campers on the summer, but also to be storable and portable for the staff.
How does it work?
The AR Sandbox had an Xbox Kinect and a projector to work. The Xbox Kinect would get the height of the sand, then the projector would project a different color on the sand depending on that height.